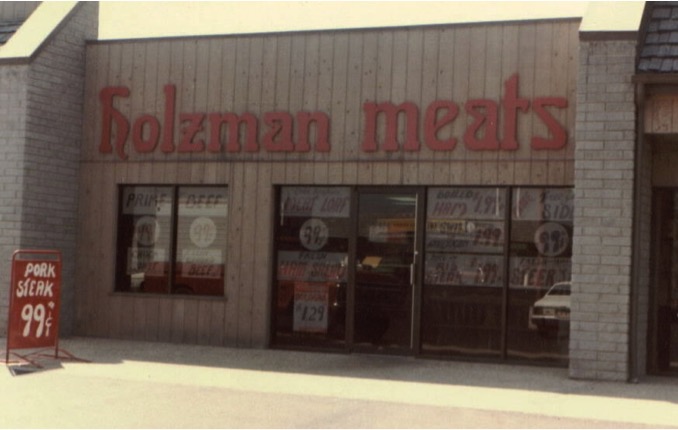 Holzman Meats is more than a business; it is family. In the mid-70's Erv Holzman made a dream come true. He opened his own butcher shop in Montgomery, OH. Born on the west side of Cincinnati, Erv worked for various butchers as a kid, later joining the Kroger Company where he worked his way up to meat plant manager. After multiple out-of state transfers the time was right, the Holzmans came home to Cincinnati and he opened Holzman Meats.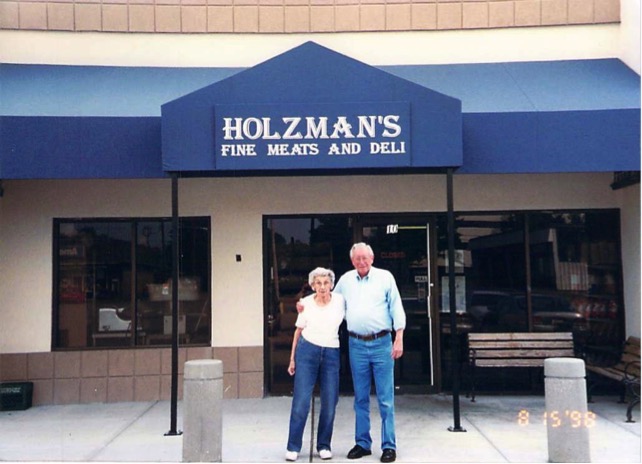 From day one it was a family business with Erv, his wife Arlene, and each of their five children working in "The Store" through high school and beyond. Erv's mother Helen Holzman, or Grandma as everyone called her, would help at the store, doing dishes every Saturday well into her 90's. Erv's son Ron shared many of his father's passions so it was only natural that he would work side-by-side with his father until Erv retired. Although, anyone who knew Erv knows he never really retired. You could find him sitting at the desk reviewing the bills up until his death in 2015.
Learning from the master, Ron's top priority is to ensure his customers receive the best service and quality food items possible. Today the store is twice the size it was when Erv started it. The deli department has grown and there is a case featuring prepared foods ready to take home to heat and eat. Lunch business was also expanded to offer many hot sandwiches and foods to go. You can even pick up the perfect bottle of wine or beer to accompany your dinner selections.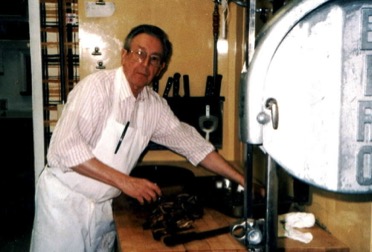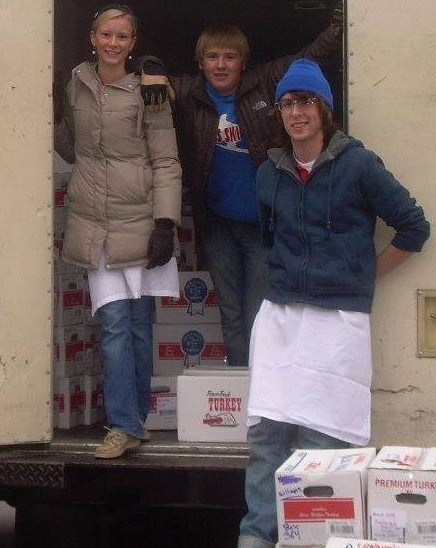 As Ron's own children, Emily, Scott, and Andy, grew up, they each spent time working in the store during summer breaks and college. It was a right of passage as to who would "man the turkey truck" each year. Thanksgiving orders are more than the store cooler can handle so a refrigerated truck is in the parking lot, filled with fresh turkeys. You may still find Scott or Andy helping out during the holidays. It's also possible you will meet a niece or nephew working in the store that Grandpa started.
Even if they aren't working behind the counter, Holzman family and friends can often be found stopping by for a visit or favorite snack. Ron's grandchildren love to come by to see "Happy" at work. One Christmas, the store even became the location for the Holzman family Christmas dinner. With restaurants closed, Ron and his family made an impromptu trip to the store where they pulled in a table, heated up the fryer, and opened a bottle of wine. Ten years later the tradition continues.  
There is an old saying, "When your name is on the door, you care a lot more." This is true for the Holzmans where it is also about honoring a legacy. Stop in and let them treat you like family.